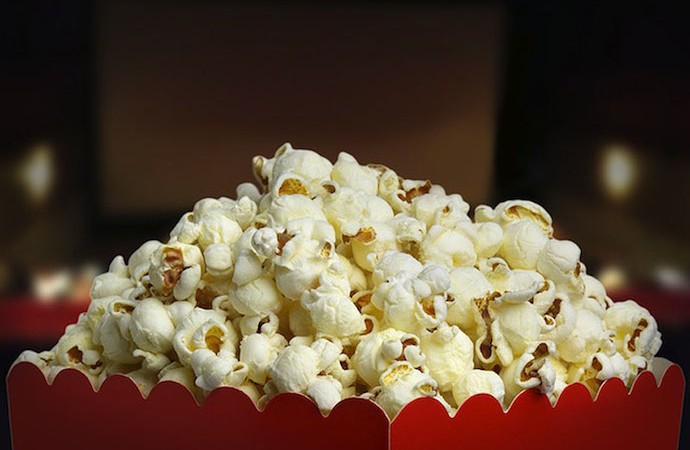 Brothers,
Many of the authors and teachers (John Eldridge, Robert Lewis & Joe Ehrmann) we have drawn from over the years have affirmed that men's hearts are made for compelling stories. Each of us have a life narrative that we long to share with others. We are especially drawn to stories that awaken our hearts and call us to something beyond ourselves, something that transcends our individual lives. Please see below my list of Top 10 Sports Movies.
These movies have all stirred me deeply, calling me to live a more noble and godly life as a man, husband, father, coach and friend. I just watched "We Are Marshall" yesterday and I know that I cherished my wife and daughter more for having watched it. My new number #1 is "Woodlawn." It is only $20 on DVD. You've got to get it. It recently took over "Remember the Titans" which had been my number #1 for many years. A common theme in these stories is how these coaches and players overcame race and selfishness with all of its bigotry and judgment to love one another and become a powerful example to their community and our nation.
You will note quickly that I have several football movies in my top 10, in fact all of my top 4. What can I say? I am a sucker for a well done football story. However, I also have two baseball films, a hockey, a basketball, a cross country and a high school wrestling story in my top 10.
I thought that if we could commit to watching these movies with our families there would be the double blessing of sharing them with loved ones while also increasing our "vocabulary" of godly manhood examples to discuss together.
One of the powerful results of watching these movies is the What If Factor. What if I believed God to live and love more recklessly like these men? Your list may differ greatly from mine but I bet it will include many of these titles.
1. Woodlawn – The true story about All-American Tony Nathan and his high school football team in Birmingham, Alabama following government mandated desegregation. It is a story of the deep spiritual transformation of a team that led to powerful change throughout Birmingham. The team FCA leader, played by "Rudy" star, Sean Astin, leads the team to surrender their hearts and their season to the Lord. What if the Lord could use us in being an FCA Character Coach to a youth football team like the way he used Woodlawn's FCA leader? Movie was released in 2015.
2. Remember the Titans – The true story about Coach Herman Boone (Actor Denzel Washington) and the 1971 state championship season of the T.C. Williams HS in Alexandria, Virginia during its early years of forced integration. Movie was released in 2000. Great performance by Denzel Washington and maybe the best sound track of any sports movie.
3. We are Marshall – The true story of the 1971 Marshall football team that reformed after the 1970 plane crash that killed all but 3 team members and the entire coaching staff. Coach Jack Lengyel, played by Matthew McConaughey, leads the newly formed team in this powerful story. This one is very emotional. If this story doesn't make you cry you've got a heart of stone! Movie was released in 2006.
4. Brian's Song – It is based upon the true story of Chicago Bears running back Brian Piccolo (Played by James Caan) who died of cancer during his playing career. His close friendship with Gale Sayers (Billy Dee Williams) and his great courage was depicted in the film powerfully. Gale Sayers empathy toward his dying friend was a manhood breakthrough in Hollywood. Movie was released in 1970 and was hugely successful.
5. Hoosiers – A failed college coach Norman Dale (Gene Hackman) gets a chance to coach tiny Hickory HS basketball team and leads them to a state title, beating a large powerhouse school from Indianapolis. Movie was released in 1986. Legendary performance by Gene Hackman.
6. 42 – Jackie Robinson's story (Actor Chadwick Boseman) in 1946 being drafted by Branch Rickey (Harrison Ford) of the Brooklyn Dodgers. Movie was released in 2013. Great portrayals by Harrison Ford and Boseman. Must see movie for young and old alike. The significance of Jackie Robinson's role in making a way for African-American players in professional sports cannot be overstated.
7. The Rookie -A true story about a high school baseball coach who leads his team to a dramatic turnaround season and loses a bet in the process with his players to go to a major league try out. Jim Morris (Dennis Quaid) never made it out of the minor leagues before a shoulder injury ended his pitching career twelve years ago. Now a married-with-children high-school chemistry teacher and coach, his story awakens great inspiration in their little Texas town. Movie was released in 2002.
8. Miracle – This is the true story of college coach Herb Brooks (Kurt Russell) who is hired to helm the 1980 U.S. men's Olympic hockey team. He brings a unique and brash style to the ice. After assembling a team of hot-headed college all-stars, who are humiliated in an early match, Brooks unites his squad against a common foe, the heavily-favored Soviet team. As the U.S. squad tries to overcome insurmountable odds and win the gold medal, the team becomes a microcosm for American patriotism during the Cold War. Movie was released in 2004.
9. McFarland – This true story about track coach Jim White (Kevin Costner) who is a newcomer to a predominantly Latino high-school in Southern California's Central Valley. Coach White, nicknamed "Blanco" by his athletes who don't accept him until his empathy for their very demanding farm workers' life becomes genuine. White realizes the boys' exceptional running ability but it is more than just physical prowess that drives his athletes to succeed. Their strong family ties, incredible work ethic overcoming great poverty, and love for one another all lead them to a state championship. This movie was released in 2015.
10. Vision Quest – This little known wrestling movie stars Matthew Modine who depicts a high school wrestler in Spokane, Washington who sets his sights on winning a state championship. His vision quest however must go straight through a legendary wrestler, "Shoot," if he is to win it all. I related to this story in a big way because it deals with the two biggest obsessions in my teen years; sex and seeking my identity through football and wrestling achievement. This movie is the only one in my Top 10 rated R. It was released in 1985.
Honorable Mention List:
I thoroughly enjoyed all of these movies as well. The starred ones could have easily made my Top 10 list. Blind Side and Cinderella Man are based on true stories as well. Blind Side focuses on the real life story of Michael Oher who was a homeless black teen adopted by the Tuohy family in the suburbs of Memphis. It was released in 2009 starring Sandra Bullock as Michael's adoptive mother. It is very moving. Cinderella Man is based on the true story of Depression era boxer James Braddock, played by Russell Crow. Well past his prime, he overcomes great poverty and other adversity to win the Heavyweight title and unite his family. Movie was released in 2005.
Vision Quest, Slapshot, Friday Night Lights, and All the Right Moves have scenes that are not appropriate for young people. Get the airline version on these titles.
*Rocky
*Blind Side
*Cinderella Man
Slapshot
Invictus
Friday Night Lights
All The Right Moves